2014, 03/02 Dr. Seuss' Birthday!
Our Sunday School realized that Dr. Seuss' birthday was going to land on a Sunday, so we decided to tailor our lessons around that fact. We still followed our regular curriculi for the week, but just made it Seuss themed! I mean seriously, Dr. Seuss wrote great books for children about the environment and emotions.
For instance, the Pre-school class had a topic of Courage. Well, Green Eggs and Ham is a great story about Courage!

For our Every Day is Earth Day several books are great, The Lorax for sure!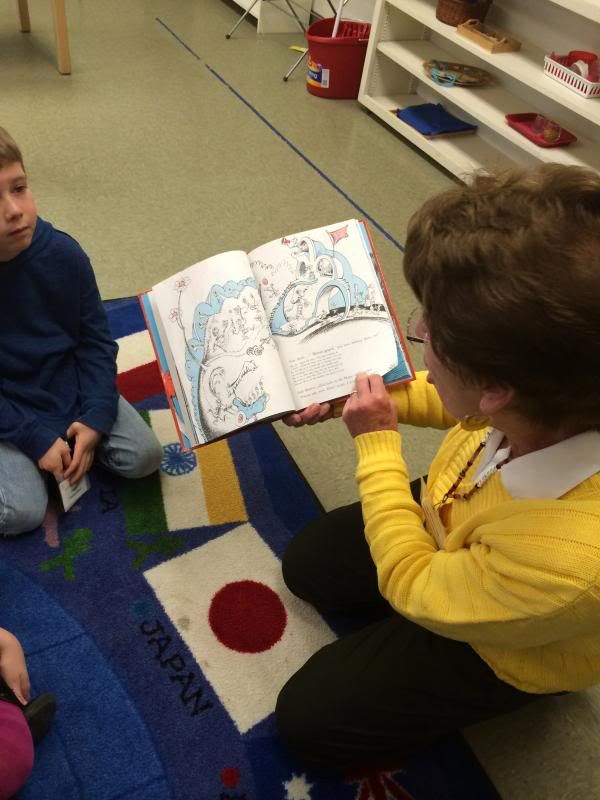 How about Horton Hears a Who for feelings of "everyone is important" which is a theme we tap on too! There you go, fun lessons everyone can enjoy. That got tied into snack time too!

Here's your ham with green: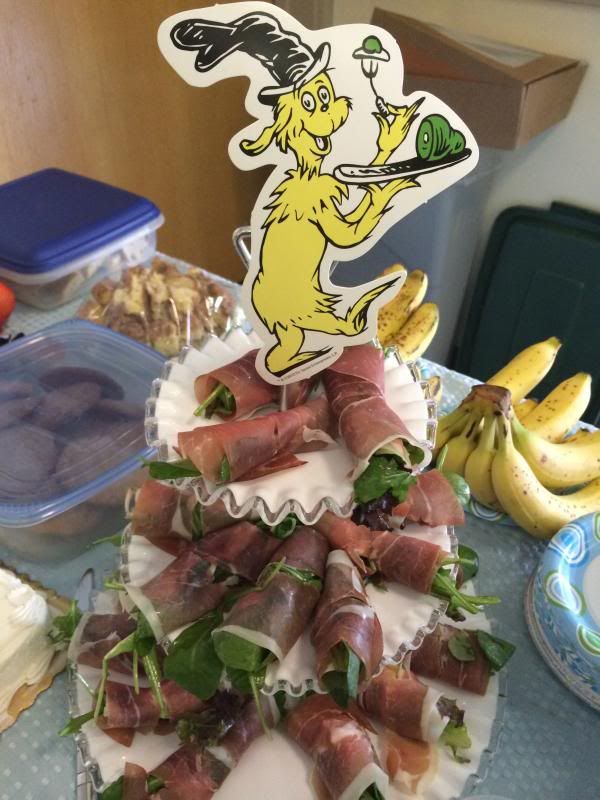 And here's Green Eggs (mini lemon meringues):


One Fish Two Fish, Red Fish, Blue Fish: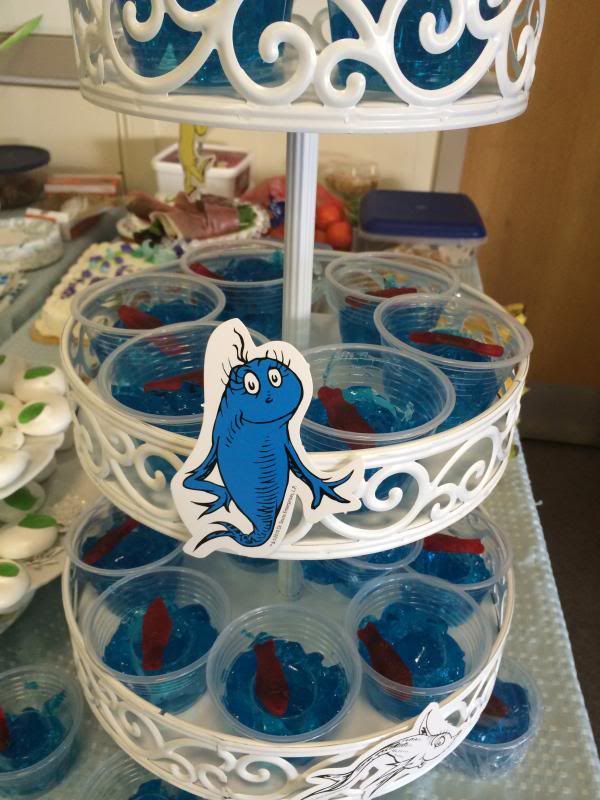 And of course, we had to have a Truffula Tree: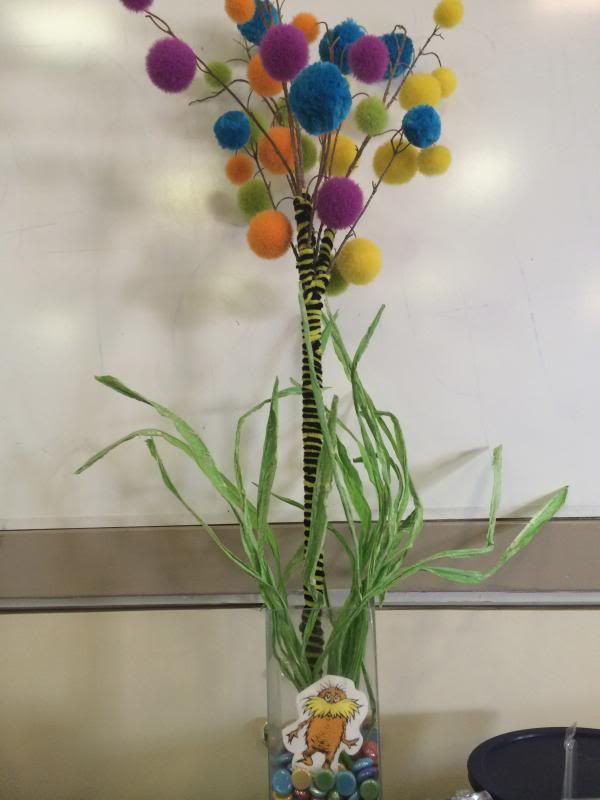 Learning can be so much fun!