12 Days of Service*
*Look for a special note on the bottom for those who are not local, but would like to participate.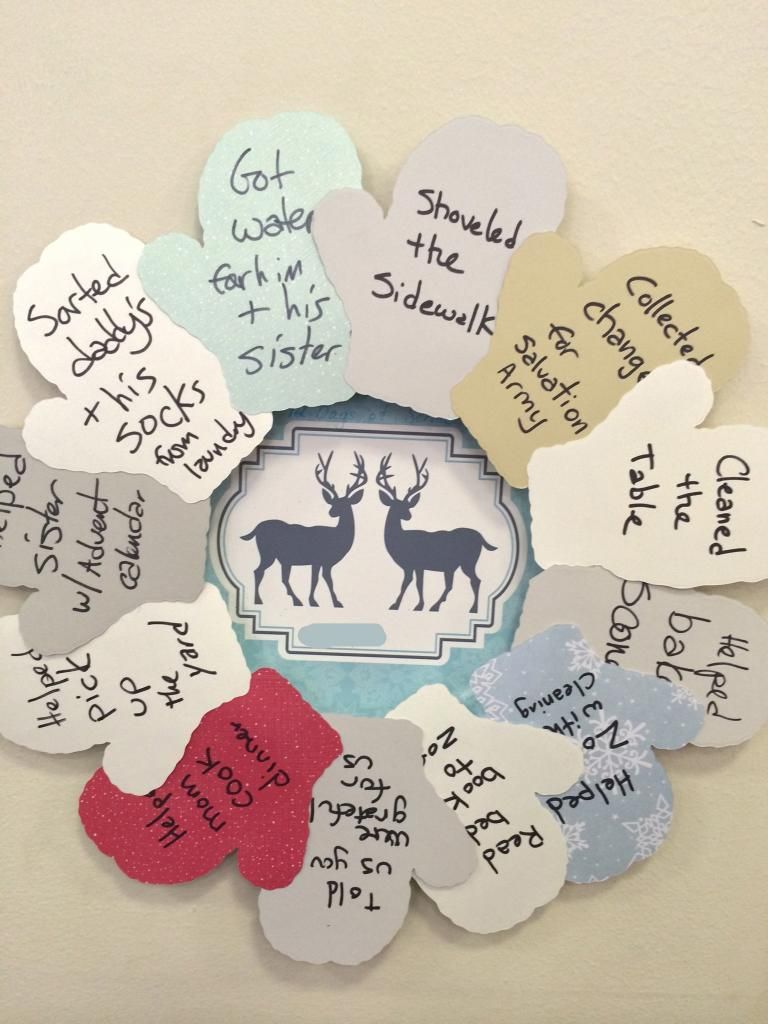 NOTE: Like in the photo above (by one of our NoVES Sunday School students last year), please write the service completed in the center of the mitten, and not on the thumb. The thumbs will be covered/overlapped on the wreath, so any writing on them will be lost for viewing. Please write on the same side of all the mittens and make sure to have your child's name on the back/blank side of the mitten so that we can keep track of whose is whose. Do not put the wreath together, just drop the mittens (in a bag or clipped together) into the box at the back of room by 1/4/15 and we will put the wreaths together for Winter Festival.
For this project, the children of our Sunday School are asked to do 12 days/items of service. This Sunday (12/7) you will be receiving a packet of 12 mittens - one for each service they plan to provide. Why mittens? Well, the kids are being helping hands by providing service, so that explains the hands part. The mittens? Because this project is done in winter and in winter we usually wear mittens in these parts! And the wreath - because wreaths are associated with winter and because they are circular, which also shows how everything in the world is connected. So, that is why we are making mitten wreath for 12 Days of Service. One for each child.

When your child does a project, write what it was down on the mitten card. Every Sunday there will be a box in the back of the main room to put completed mittens. At the Winter Festival the helping hands in mittens wreaths will be displayed along the walls showing everything our children did for the 12 Days of Service. It will look something like this (with their name displayed on a bow or snowflake on the completed wreath):
Kids are very visual creatures, so seeing it written/documented helps solidify the idea that what they are doing is important. Having them place the completed mittens in the box as they do the project, gives them a sense of work. And when they see it hung on the walls, we all can celebrate what they have done and hope it will translate into the children wanting to do more service, just because it's the right thing to do, and not for reward.
You have until January 4th to get them into the box so that there is time for me, the DEE, to make the wreaths over the holidays.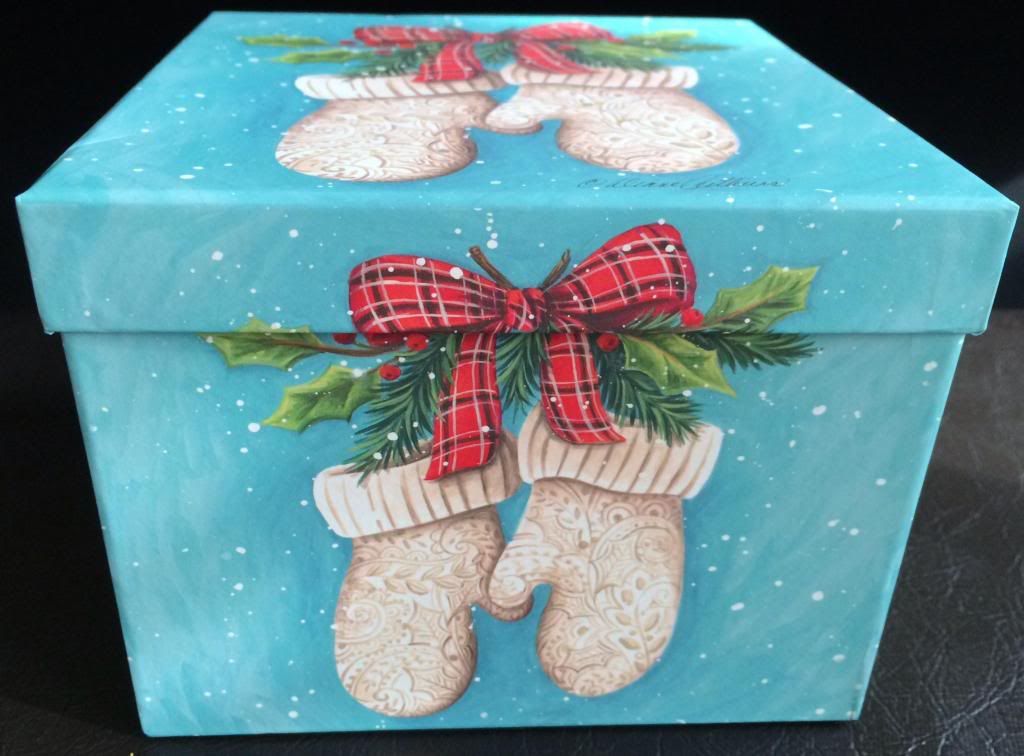 There are many things that our oldest child to our youngest can do to help. It just takes planning. Need some ideas to get you started? This is just a smidgen of possibilities, but here are ideas to get your brain fired up:
Older children:
Clean the house.

Help a neighbor/friend with winterizing their garden, planting bulbs, or raking their yard.

Babysit kids for free so their parent(s) can go out for either a date or holiday shopping.

Do something nice for everyone in the family.

Write a soldier. (I have a resource for Military Assoc. of Atheists and Freethinkers if you would like it)

Pick up trash at a park.

Help an older neighbor carry in groceries.

Donate your time to a charity.

Do something nice for or tutor someone at school.

Carol at an elderly person's home or a nursing home.

Walk the dog or pick up after the cat (or walk the neighbor's dog).

Offer to make dinner at home.
Younger children:
Make a holiday card for your teacher or someone in a nursing home.

Pick up your room.

Do something nice for your sister/brother.

Find a chore to do without being asked.

Call a relative to tell them that you love them.

Write a letter or draw a picture for someone in the family and mail it to them.

With your parents help, go through your toys and books to donate.

With your parents help, buy a new toy or book to donate.

Deliver a handmade gift to an elderly friend.

With help, make a craft or cookies for a neighbor.

Do something nice for your mom and dad.

Make a special effort to follow family manners/rules.
What if they don't get all 12 items done? Turn in the blank ones anyway (with his/her name on the back) so I can still make them a wreath showing what services they completed. Most definitely, some service is better than providing no service and we want to recognize that.

And most importantly, have fun with this. Giving of yourself and seeing the joy it brings to others, makes the effort worth it because giving of yourself is the best gift.
__________________________________________________________


* I am aware that there might be some people reading this activity thinking, "I wish we had something like that so my kids could participate." Well, they can participate! Ages of our students range from 2 to 15, so if you have a child in that range, please feel free to join us!
Copy this mitten onto a pretty paper or cut it out and trace it onto colorful cardstock or construction paper.


Make 12 such mittens. As your child completes the service item, write it on the mitten. After all 12 have been completed, paste them on a large paper plate or another rigid, large circle and in a way so that you can read the 12 things they did for the project. Hang it in your house to celebrate the great accomplishment of your child(ren) of giving 12 Days of Service. And, if you want, send me a photo of the wreath (with or without your child in the photo) and a list of what they did for projects (as those items might not be readable in the photo) to this email and I'll hang the photo and the list of activities completed alongside all the others made by our Sunday School students. If you want your child(ren)'s project to be included with everyone elses, I must receive this photo and list of services completed by email no later than January 1st.

During the festival, I will take photo and shortly thereafter they will be posted on our website for you and your child(ren) to view their wreaths alonside everyone elses.

Here is the beautiful display at last year's Winter Festival. The kids did a great job!