2013, 11/12: Trick or Treat for UNICEF, service planning, and more

We have had such a lovely time the last couple of weeks. A bit over two weeks ago was our Trick or Treat for UNICEF. It is tradition at NoVES to have the children dress in their costumes and trick-or-treat in the main room with our members. Members save coins (and paper money) all year to use during just for this! In the end, our trick-or-treaters raised $196 in those orange UNICEF boxes. Added to that was 1/2 the collection plate for a grand total of $423.33. Not bad, huh?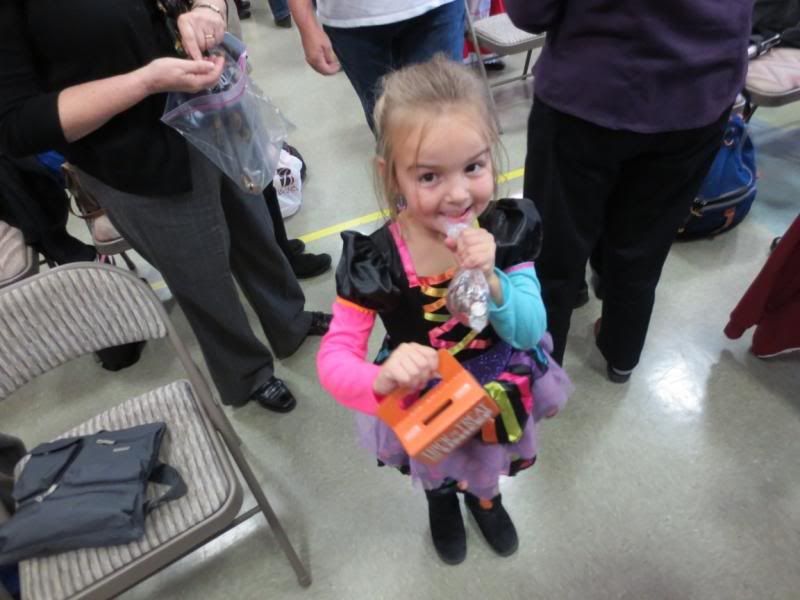 During that same Sunday, the older students (2nd grade on up) got to brainstorming on ways to raise funds for Kakenya's Center for Excellence. We watched this video which I could tell captured their attention and got them thinking of ways they could help - kids helping kids.

They did all the brainstorming and then I walked them through the feasability of doing such activities. Like, a bake sale is a great idea and we think we can do it. Let's get on that! Hmmm... a car wash. Let's think. What would we need for that? How would we do it when it's not our building, etc? So, they decided that one was too complicated.

In the end, they thought up these things to raise money for the year: Bake sale(s), used book sale, craft/card sales, and maybe a concert given by members. Great ideas and totally doable. We will be starting sign-ups for the bake sales and craft/card sales this upcoming week. So look out for them everyone!

The next week it was back to regular classes. Please click on the links to get to descriptions of the books and to view the videos showing music and course material.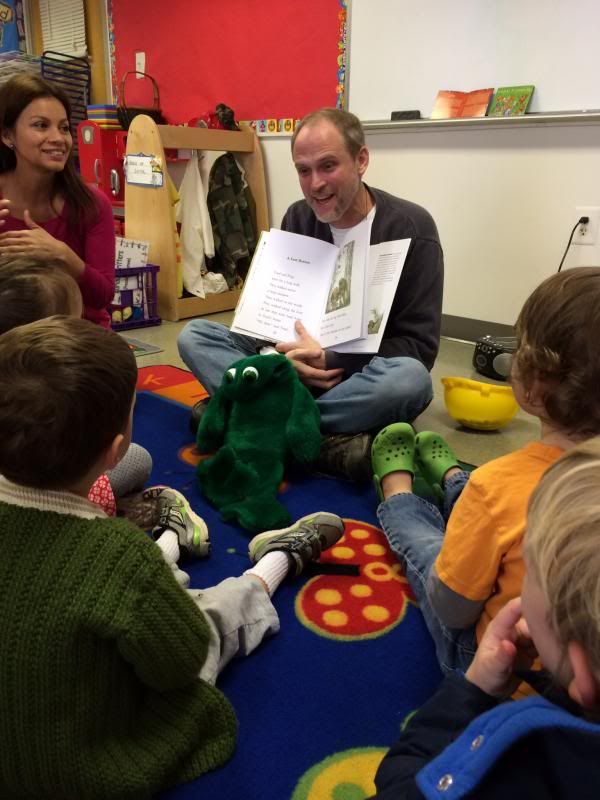 The preschool class (Curious Critters) have been working on the new topic of loyalty. They have read story from Frog and Toad, Lost Buttons. A great friendship story that demonstrates loyalty quite well and then made their own button jacket for a craft. The following week they read Miss Tizzy (one of my all time favorite books) which is a marvelous story about how loyal Miss Tizzy's little friends are. The song for the day was "My Family" by the Laurie Berkner Band. They then proceeded with their craft project where the kids made thank you cards for someone they cared about. Lastly, they made "flowers" with tissue paper and pipe cleaners. After crafts they learned American Sign Language for I Love you, Friends, Thank you, and Family.

In the Kindergarten/1st grade class (Truffula Bumps) they had one week of Every Day is Earth Day and one week of Heart Talk. In the week of Every Day is Earth Day they learned about the Great Pacific Garbage Patch. They watched this video and later this video about the plastic patch. We talked about plastics and how to deal with them properly, which included some hands on plastic garbage. For the craft, the kids started making items for our Stone Salad festival.




The following week the class learned about feelings and how to notice them/identify them and express them. We discussed how sometimes that's difficult to figure out too! We then sang a feelings song set and similar to "If you're Happy and You Know it, Clap Your Hands" using verses like, angry - stomp feet, tired - yawn, excited - jump up and down, and surprised - gasp and jump back. To read a bit about a strong feeling, we read, " Alexander and the Terrible, Horrible, No Good, Very Bad Day". For the craft, we used some leaf stencils (re-using them from another project) and made leaf rubbings, leaf cutouts and leaf frames. And every week we have been practicing our Stone Salad song, Stone Salad!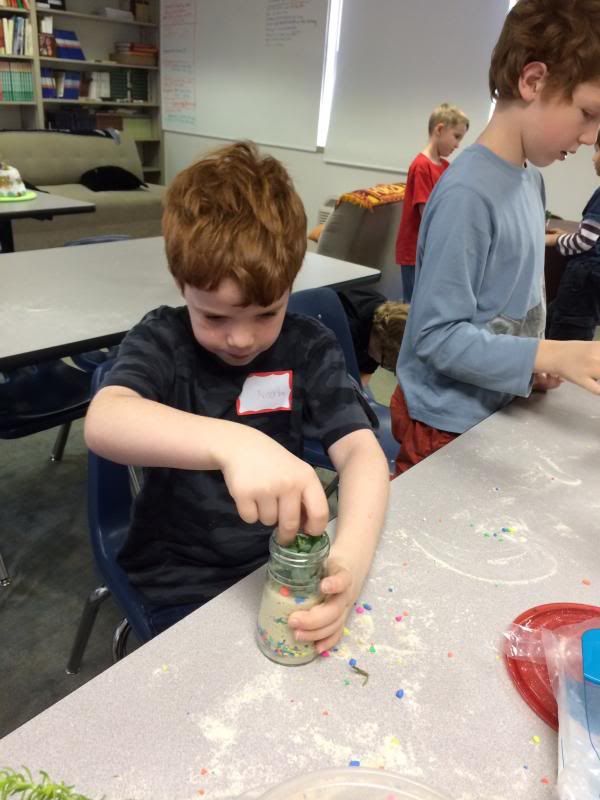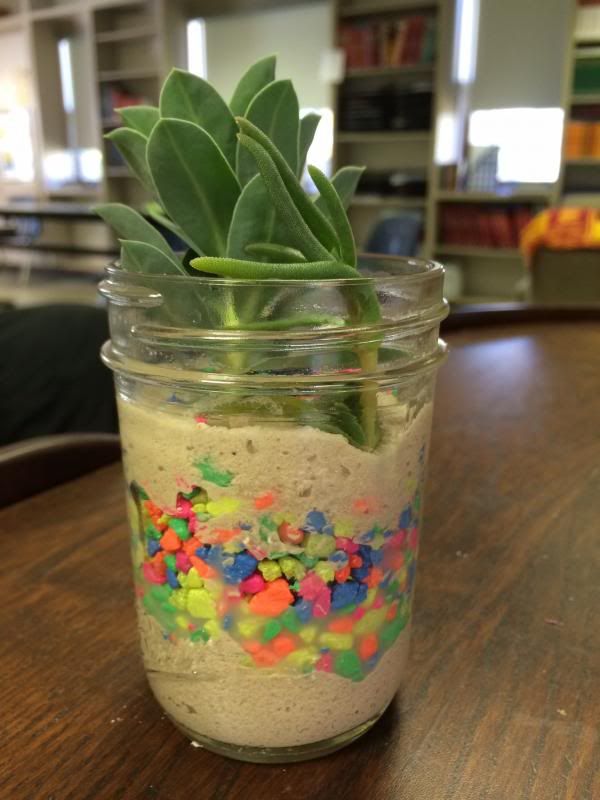 The 2nd-4th Graders (Rainbow Warriors of the Courageous Heart) talked about Water Conservation in the Every Day is Earth Day Curriculum. They talked about it's importance to save, reduce use, and to use water wisely. Like, planting plants meant for the enviroment. Fixing leaky faucets, etc. They then made a very cute potted succulent plant vase and while doing so learned about succulents. For the second week, they worked on Heart Talk. I'm still waiting to hear back from the teacher with that class, and I will update when I hear more.

The 5th-7th grade class has had some sparse attendance the last couple weeks - one week one group of kids are there, the next week the next, but they continue to work through the Optimistic Child curriculum through discussion and problem solving situations.

And read all about our current service project: 12 Days of Service!