2013, 10/10: Happy Fall, Happy Children, Busy Classes

The last two weeks of Sunday school have been a fun filled, autumn packed, but busy time. We were missing several people a couple of weeks ago due to people traveling, early flu bugs, just plain business in people's lives, but we were back up to speed this past week!

Last week in the preschool class, Curious Critters, they talked about courage. They tied the courage attribute to things that we might be nervous to do (making friends) or might not want to do (try certain foods). We read Ribbit! by Rodrigo Folgueira, which is about friendship. They talked a bit about what things we might need courage for. One little one piped up quickly offering up "going to sleep at night." They passed around pretend food to touch and then played the song Victor Vito by Laurie Berkner. They talked about lions being symbols of courage and briefly used the puppets to lead into the main craft of making paper plate lions and lion masks. They ended with the song again. The busy group of 3-4 year old seemed to have a lot of fun! And I can now say a room full of 3-4 year olds as the youngest in the class had a birthday this week, turning 3.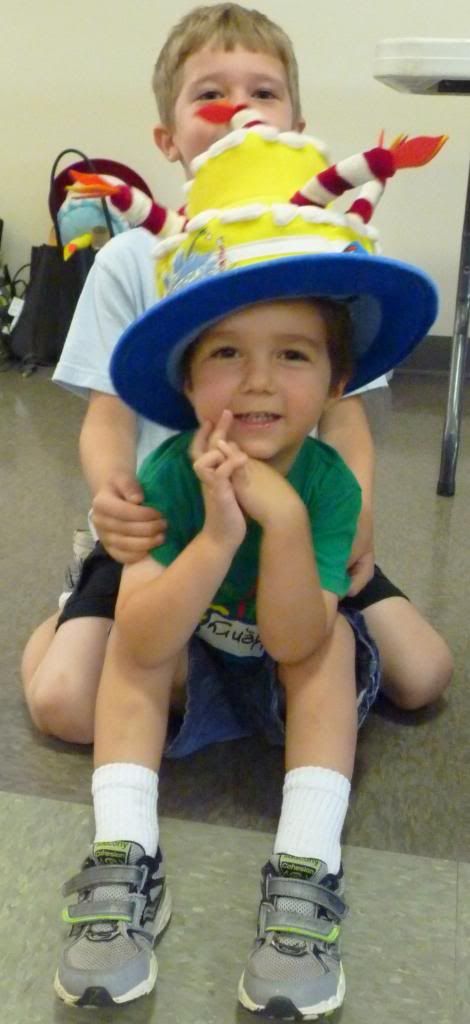 The Truffalo Bumps class (K-1) learned all about the Earth the last two weeks. This past week they talked about climate change. They read the book, Why are the Ice Caps Melting. Talking Climate change can be a bit tricky with such a young group, but surprisingly, a lot of them already knew all about it. We talked about what it is and how climate change has happened in the past (talked about the Ice Ages and how where we live now used to be covered year long in ice during other times of climate change) and then tied that to seasonal changes. Climate change is slow while seasonal change is relatively fast. Since now we are in a visible seasonal change, we had fun with a leaf craft. Oh! Almost forgot! A very smart grandparent of our membership sugested I include the songs we do in class. While we didn't sing this past week in Truffalo Bumps, these are the two songs we sang the past two weeks. Perfect for this time of year that you might want to sing with your kids at home too. There is Apple Pickin' Time in the Fall by Harry Kindergarten Music and Autumn Leaves are Falling posted by TurnOnYourEnglish.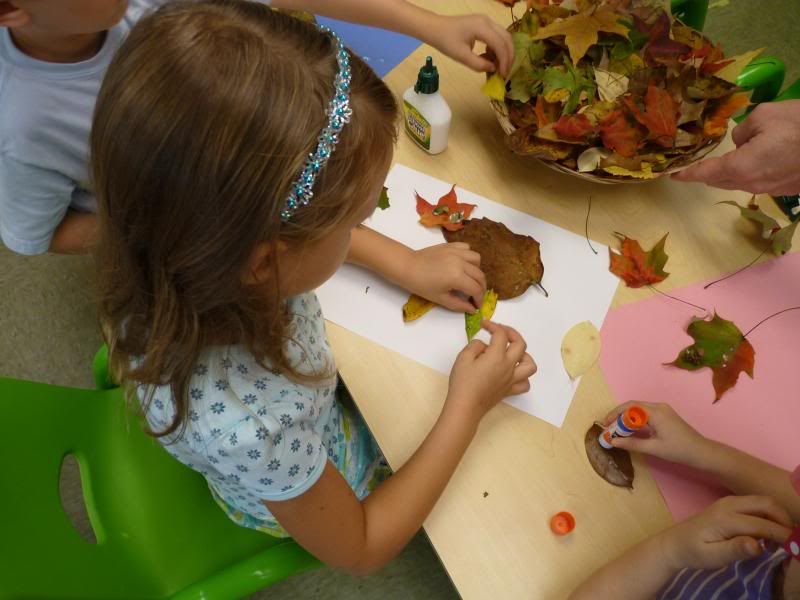 The Rainbow Warrior of the Courageous Heart class (2nd-4th grade) worked with the Heart Talk Curriculum this past week. Specifically, they discussed the difference between facts and judgements. As the teacher is getting to know the kids, he used examples that the children have expressed an interest in: cats, mutants, robots, etc. He also used some pop culture. They watched the singer Susan Boyle on YouTube (you can see it here). The "judges" and the audience clearly made "judgements" about how she looked and how she would actually sing and they said so. We talked about how or whether statements like these are involved in bullying. A couple of kids said, "my sibling is annoying" and we talked about how that sibling might feel about being called "annoying." In my "judgement" the kids felt safe to talk about a wide range of topics and enjoyed themselves. The songs this age group have been singing are, Oh My Darling Clementine and Over the River and Through the Woods.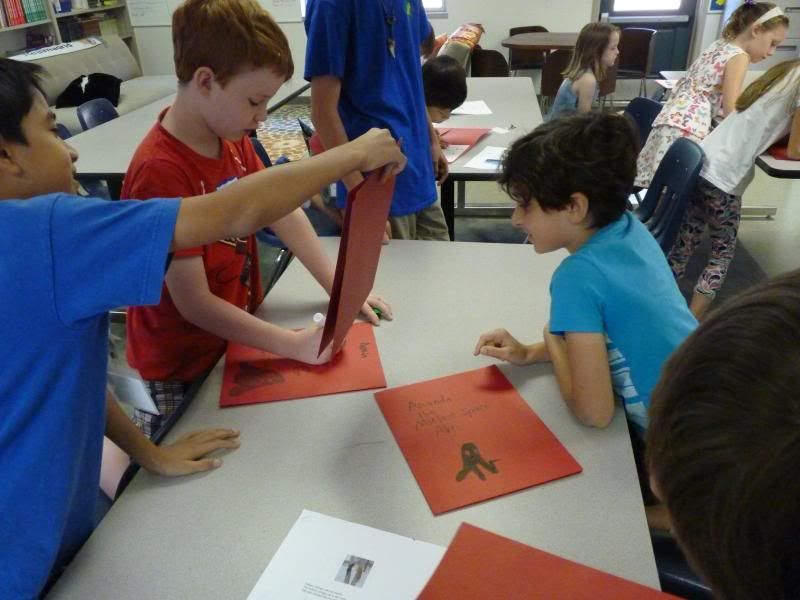 The House of Bouyancy class (5th-7th) talked about ethics. I happened to walk in on the class while they were talking about cheating and various types of cheating and where the line is with ethics. It can get quite fuzzy, can't it?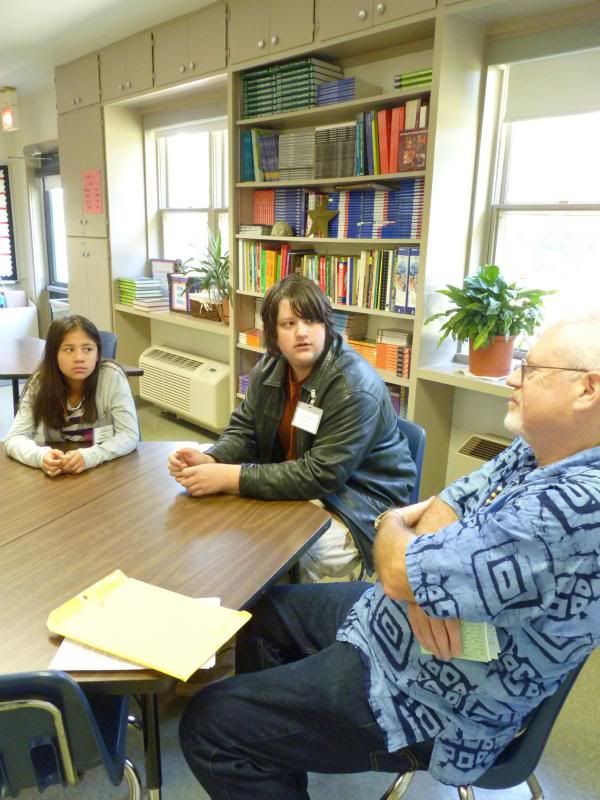 Coming up soon: All about our Trick-or-Treat for UNICEF service project and our year long project!