2013, 04/07 Stream Clean-up and Nature Discovery!

This is probably one of the most loved projects that the Sunday School does every year. Well, almost every year. Last year it got cancelled due to cold, cold weather, possibilities of a thunderstorm on top of lots of rain the preceding days. This year, however, it was perfect. No rain for several days preceding, no rain forecasted for the day of the event, and not too cold. It was just down right perfect for a stream clean up event!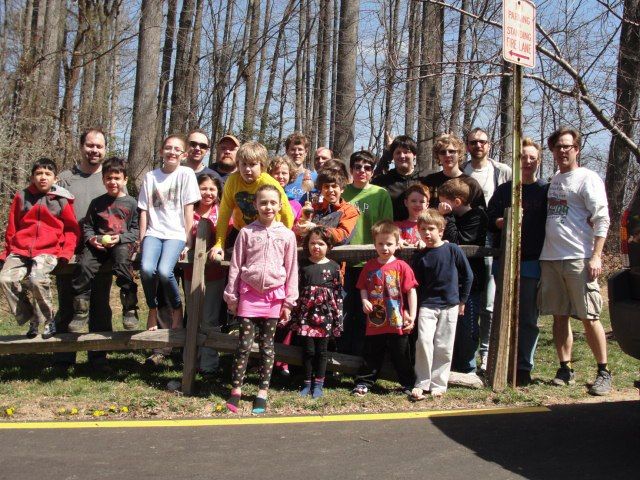 Since we have been growing so much, and growing in numbers with younger children especially, this year we divided the children up. The preschoolers stayed at Green Hedges for a nature exploration and clean-up and the K-1 class on up went to the stream behind a member's home.

This event takes a lot of coordination and a lot of parent volunteers and how lucky are we to be able to say that we had 9 adult volunteers at the stream clean up and 5 adult volunteers at the Green Hedges Nature Exploration for the total of 21 kids that attended?

At the Stream Clean-up they gathered 6 bags of garbage and 6 bags of recycling. Yes, we do divide them up! That was 142 pounds of stuff gathered in about an hour's time by these group of volunteers on just one afternoon.

Afterwards, the group gathered for pizza, veggies, fruit and drinks and the whole time capsule idea developed too! (more on that in an upcoming note!)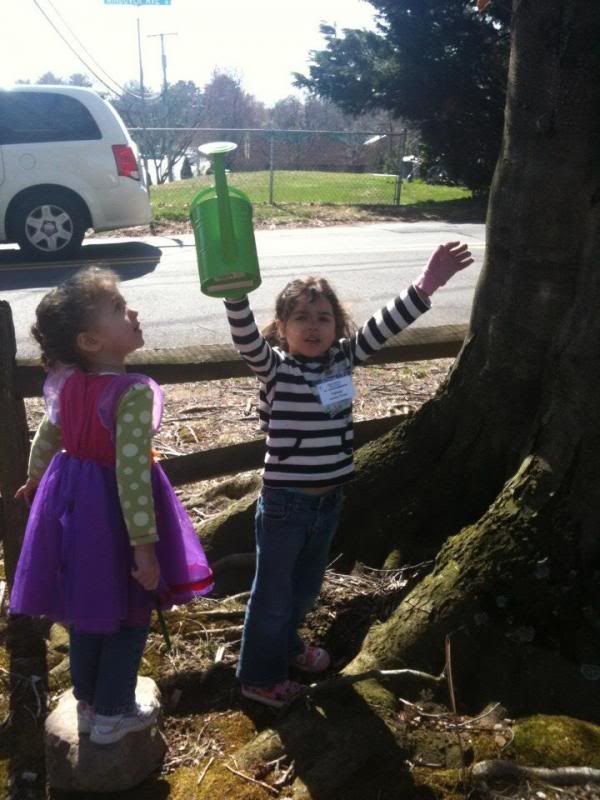 Meanwhile back at Green Hedges we had the 2-5 year old preschoolers and their parents armed with gloves and magnifying glasses. We explored around the property of Green Hedges and found all sorts of interesting things. We discovered moss and felt it. We found robins and mourning doves (and gave chase). We turned over a rock and found earthworms. (One little girl didn't like seeing the worm was so dirty and wanted to clean it). We found open and closed pinecones, so we could show how they hold and lose their seeds. We found acorns and acorn caps and one gnawed through walnut, and many, many flowers in bloom. At the very end, just outside our classroom door, we found a bird's nest! We finished with eating ladybug shaped cheese sandwiches and caterpillar celery and peanut butter sticks.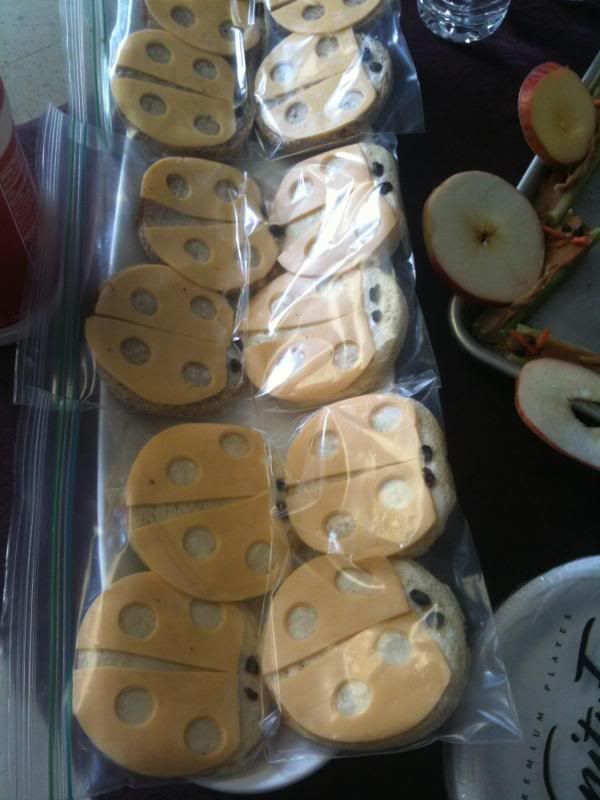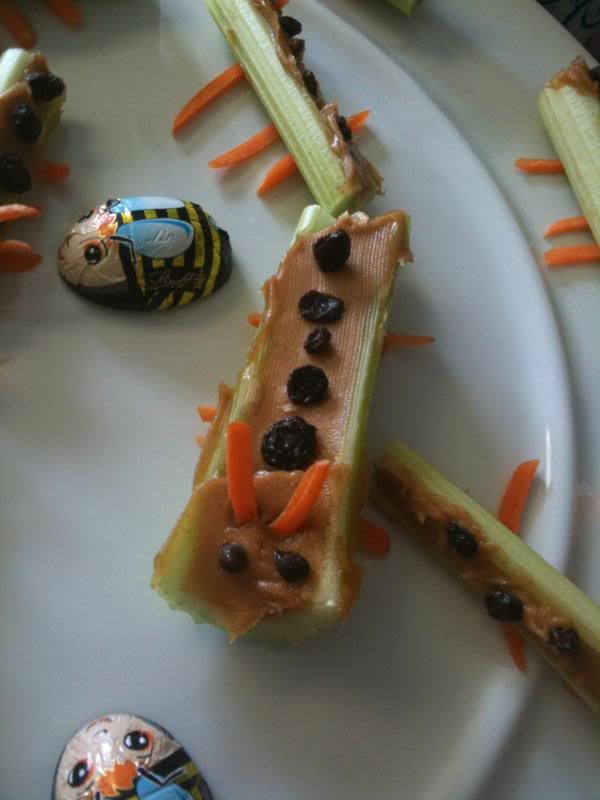 A great day had by all and we'll definitely being doing it again and we can only hope we'll get as nice a day!