2012, 12/02 The 12 Days of Service and Preparing for Winter Festival

We were a nearly full group on Sunday and it was so nice to see everyone after such a very long break. We missed our Stone Salad because the school had a flood and they had to close the school. Then it was Thanksgiving weekend and the school was closed, so we didn't see each other again! Fortunately, there was an early bird holiday party in its place so we got to see a few members, but not the whole gang!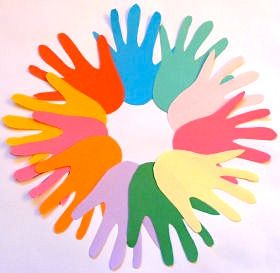 But we finally got to meet and we are starting December with a bang! In Sunday School we are doing "The 12 Days of Service". Each child has been challenged to come up with 12 ways to provide service in the upcoming weeks. Then on December 23rd, at our Service Project and Holiday Party day, we will share what we did for our service projects. I cannot wait to see some of the ideas the kids came up with!

Need some ideas to get you started? Here are some ideas for older kids:


2.

Invite a neighbor over for dinner

3.

Babysit kids for free so their parents can go on a date

4.

Say something nice about everyone in the family

6.

Pick up trash at a park

7.

Deliver canned goods to a food pantry

8.

Donate money to a charity

9.

Do something nice for someone in our family

10.

Carol at an elderly person's home

11.

Bring cookies to neighbors

12.

Do a secret gift drop off at someone's house

Here are some ideas for younger kids:

1. Make a Christmas card for your teacher(s)




2. Pick up your room




3. Do something nice for your sister/brother




4. Find a chore to do without being asked




5. Call a relative to tell them that you love them




6. Write a letter or draw a picture for a cousin and mail it to them




7. With your parents help, go through your toys and books to donate




8. With your parents help, buy a toy new toy to donate




9. Deliver a gift to a friend




10. With help, make a craft or cookies for a neighbor




11. Do something nice for your mom


12. Do something nice for your dad

We are also getting ready for our Winter Festival which is on January 6th. With Doris Justis, the Music Director of NoVES, we hope to have the children sing two songs at the festival. The first being "The Marvelous Toy" song by Peter, Paul and Mary. And, if we can get it together, Suzy Snowflake, made famous by Rosemary Clooney.

Besides singing, the children are going to use their imaginations in creating what they think the most marvelous toy would look like! And, they will make their own Suzy Snowflakes. Pictures of these creations will come in the future!

Exciting times at NoVES with service projects, the festivals and our classes which always keeps us happy and busy.